Kerala BJP
"Life without liberty is like a body without spirit."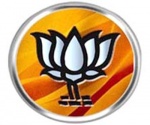 'Making Back bones to the Nation'
Download Bookmark
[ HOME ]
[ HISTORY ]
[ ORGANISATION ]
[ PHOTOS ]

"Congress has become a 125-year-old elderly women and is a burden for the country. India needs the '29-year-old-young' BJP"
---Sri Narendra Modi
---------
Gods Own Country..!!

"Save Gods Own Country, VOTE only For BJP"
______
BHARATIYA JANATHA PARTY>Good Governce>Security>Development
_________


Online is:
1
Wap site is under Construction....
CCBot/2.0
Use
OPERA BROWSER
for the best visit of this site..!!.
Download The Free Opera Now..!!
---------

copyright (c) all right Reserved
2011-2015
contact webmaster: Harimukkada@gmail.com